Jim and Paula's 2009 Trip to France
Thursday, November 12, 2009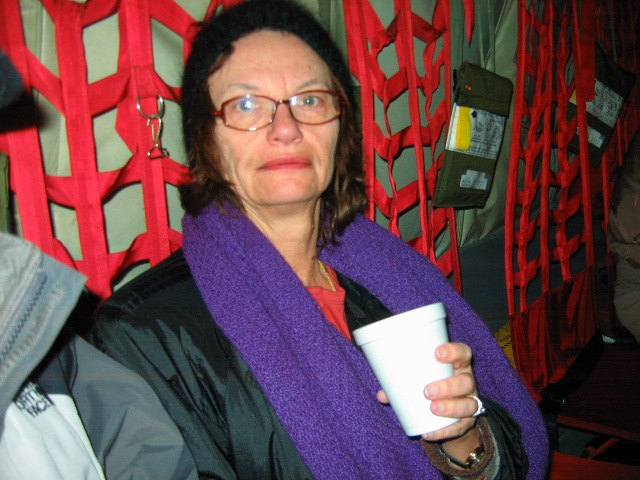 In a KC-135 from Fairchild AFB headed for Mildenhall, Sussex, England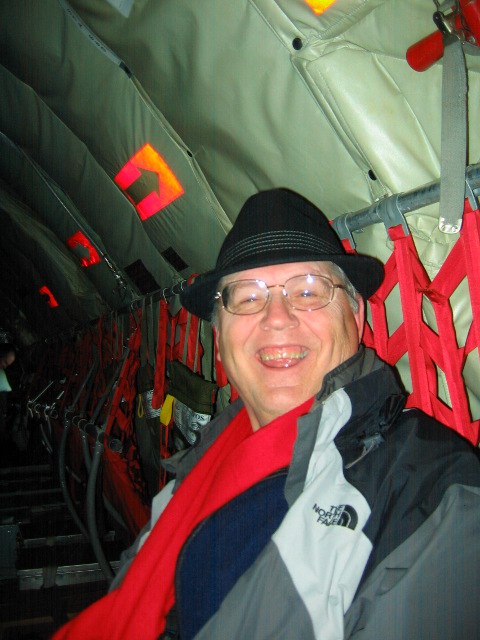 Obviously oxygen deprived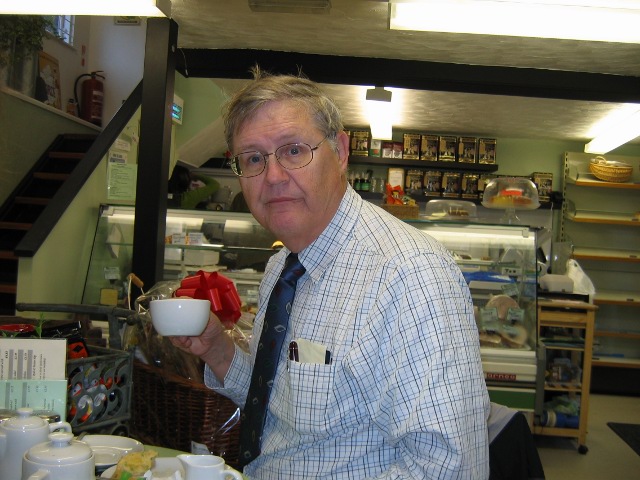 In an English Tea Shop in Mildenhall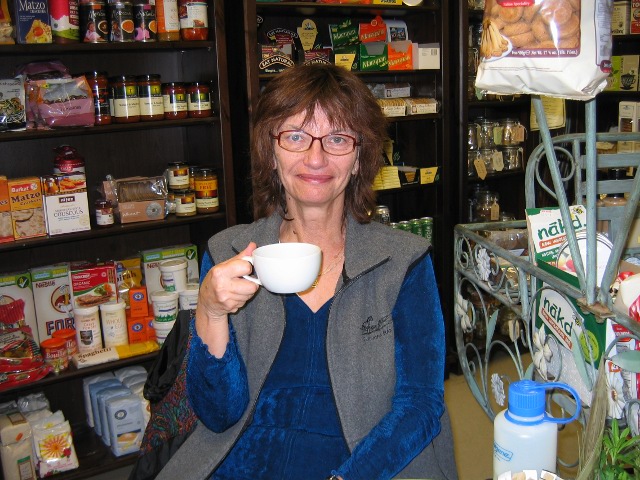 You should have seen the whole tea set. What an operation!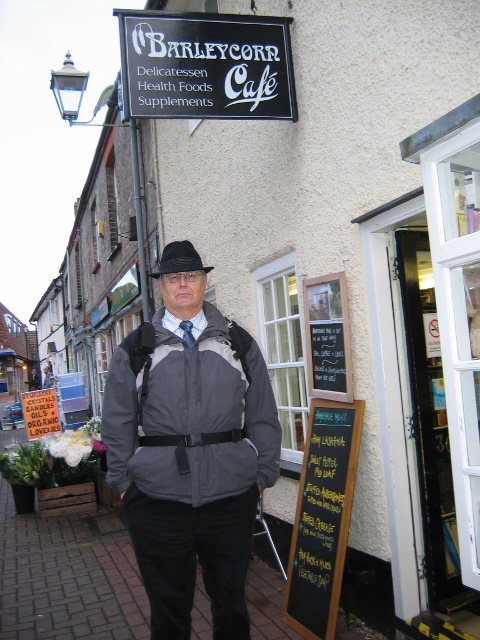 The shop also sells organic grains and foods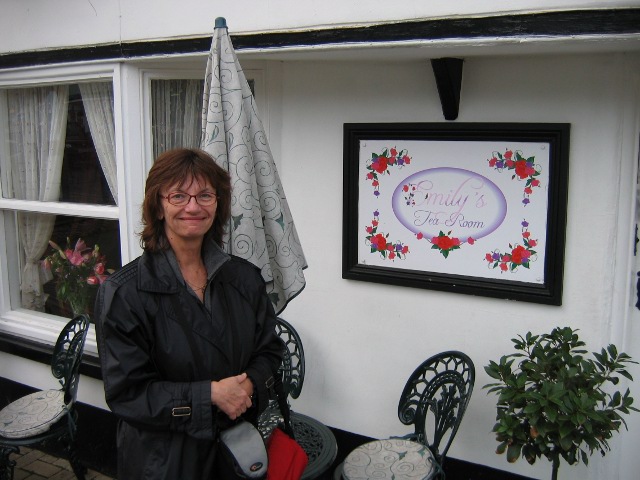 We didn't go in. Jim would have been very out of place in Emily's Tea Shop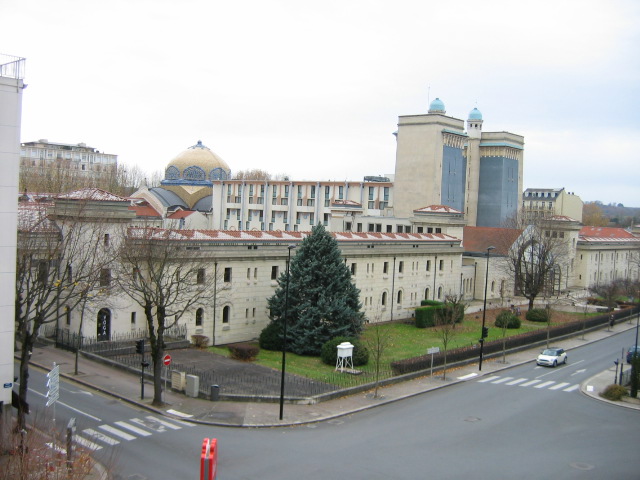 View from our hotel window in Vichy. We promise more pictures later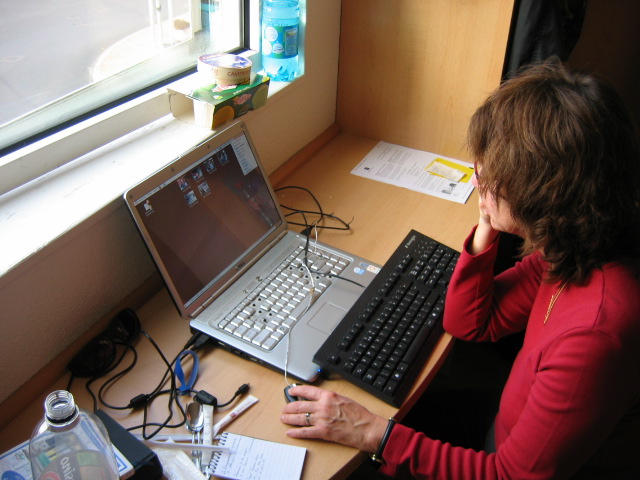 Finally, here are some pictures of the town of Vichy and our motel room and our poor crippled computer.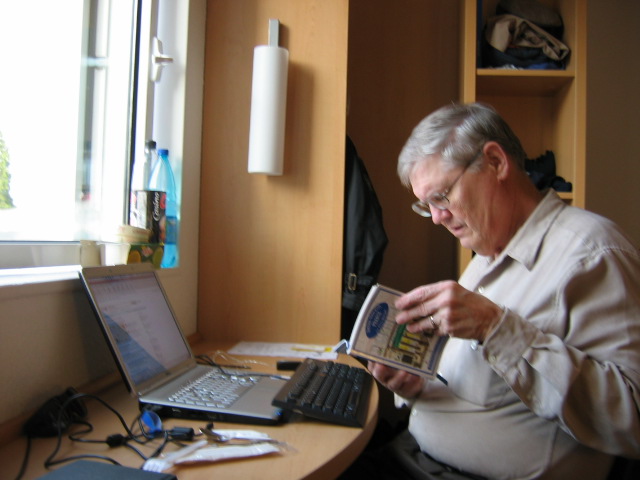 What is this stuff, anyway? I'm supposed to eat that?
L'opéra de Vichy (Palais des Congrès)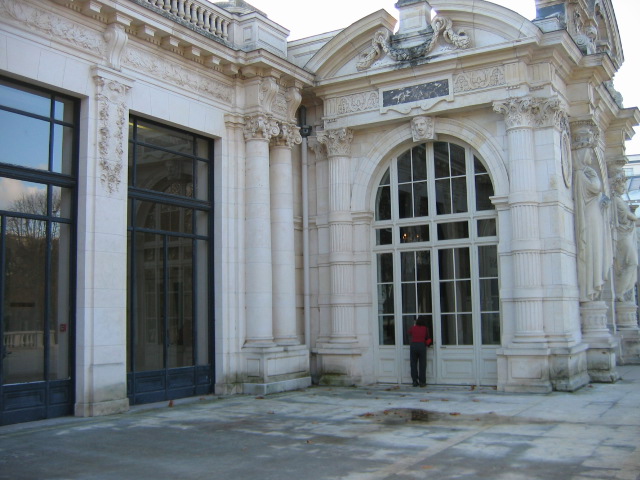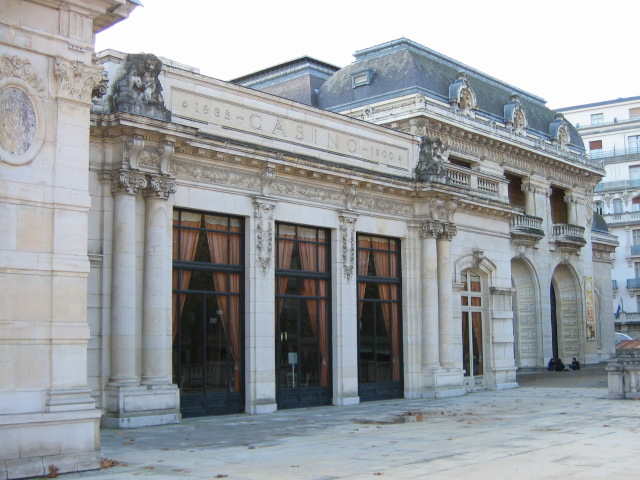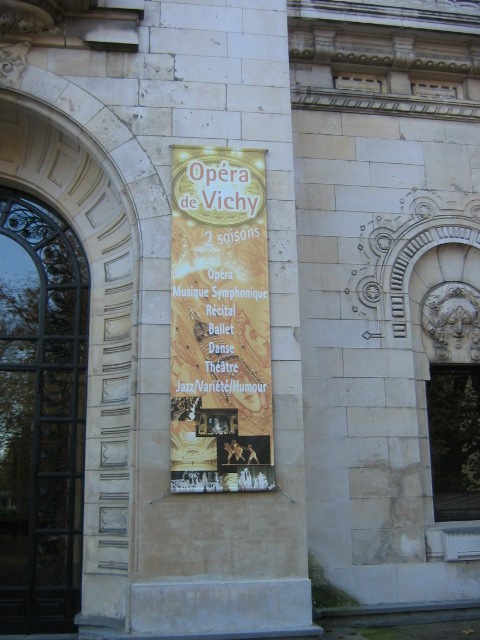 The Opéra is very large, very grand, and very old. You would not, however, call it "The Grand Old Opera." It has been a palace, an opera house, and the seat of government from 1940 to 1944. Not much is said about that these days.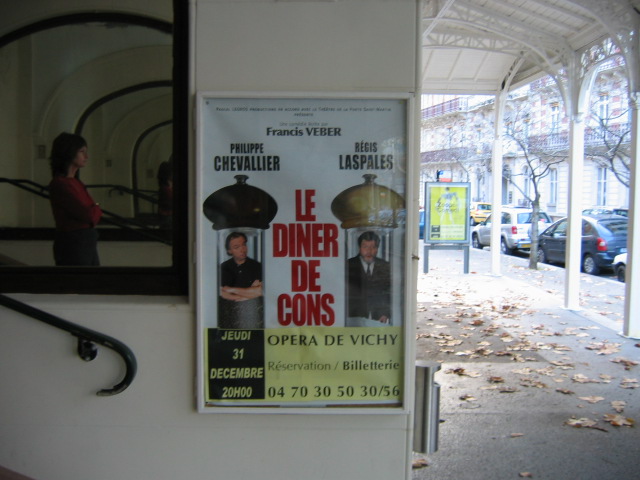 It shows a mixed bag of light opera and musicals.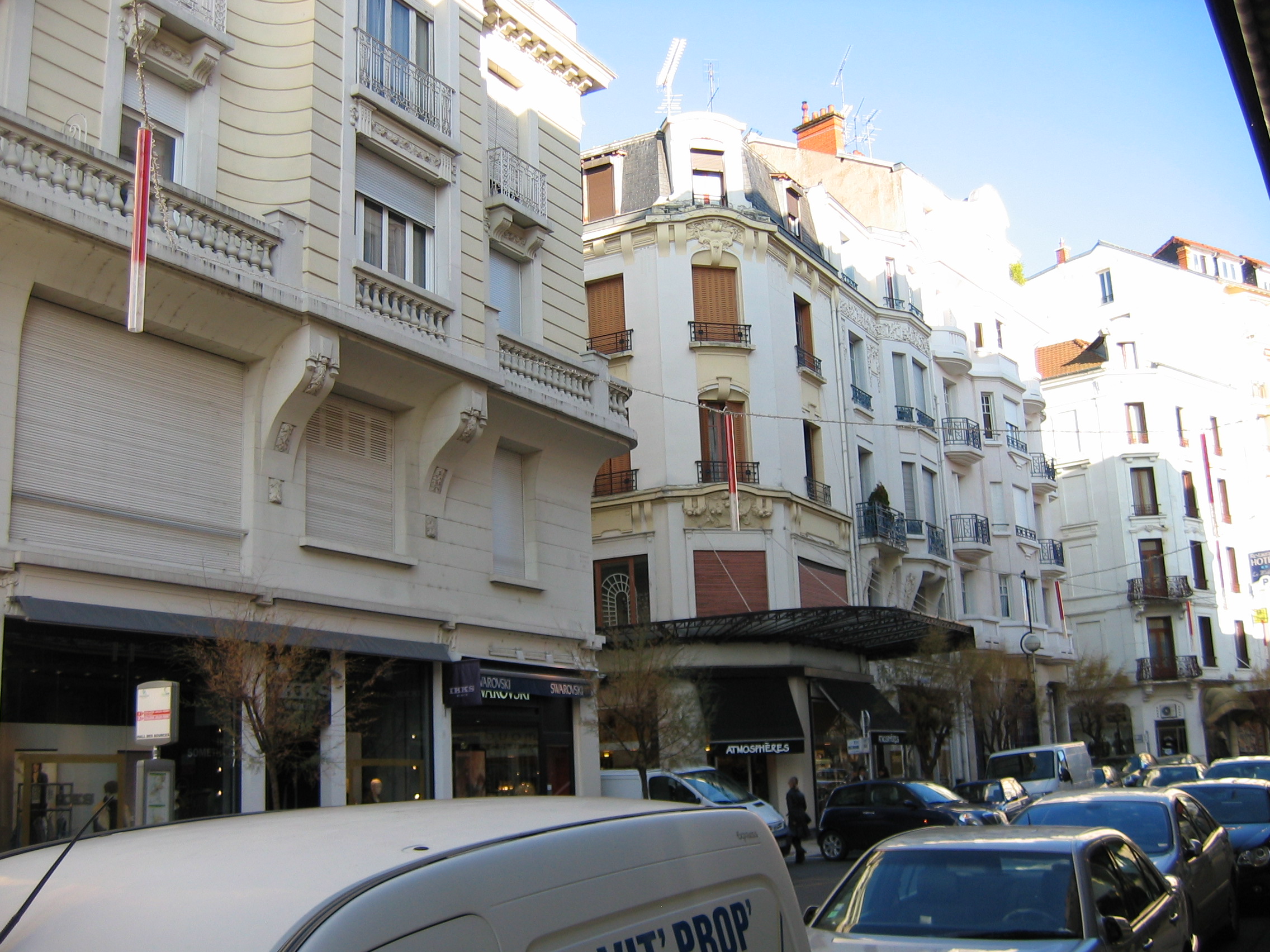 About half the downtown area is off limits to cars.
About every other street is pedistrian only. Some of these are called "passages". Some are on the map.
Paula: Thursday, November 19, 2009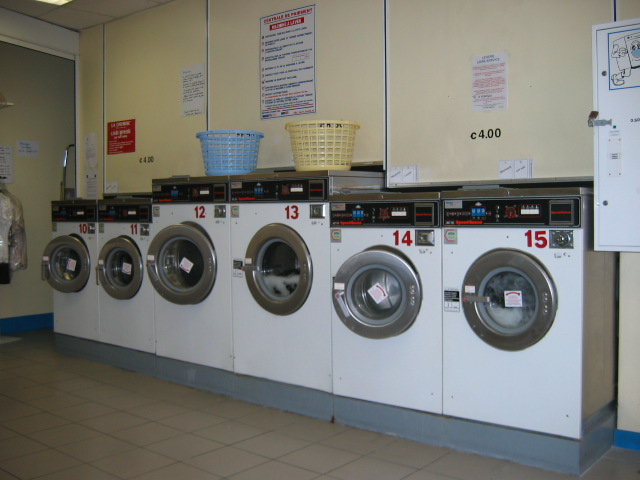 A do it yourself laundry in downtown Vichy. Almost the only do it yourself laundry in downtown Vichy. There is a staff person on duty and people bring their laundry to have it done. Only the lowest classes, like us, do their laundry themselves.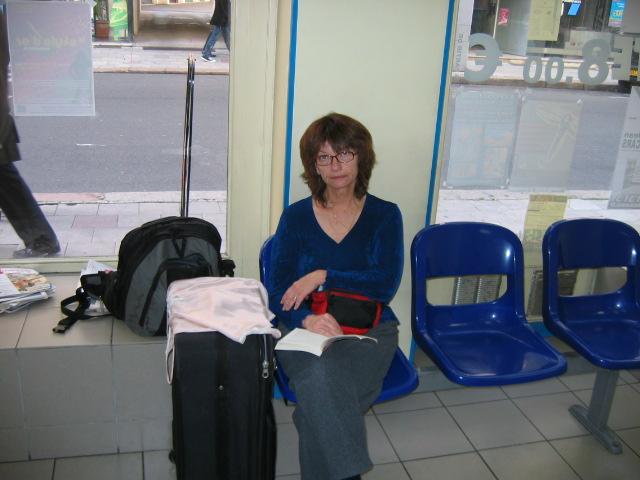 A little ways up one of the streets from Place Victor Hugo. Doesn't Paula look French in this picture?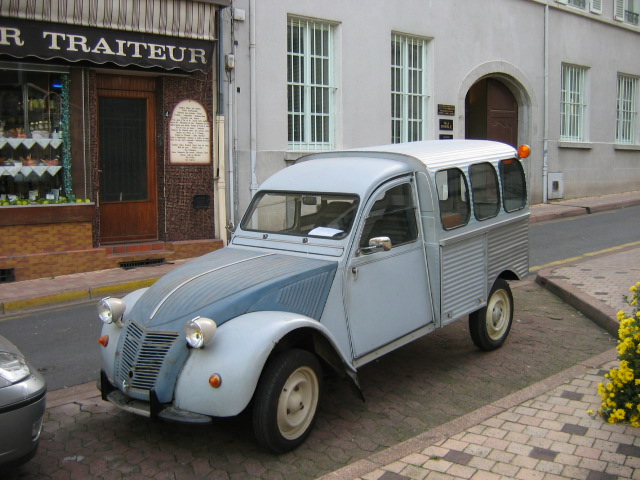 A very old 2CV camionette
Sunday, Novermber 22, 2009
Paula: Monday Morning, 23 November 2009
Saturday, November 28, 2009
Photos of Trains and such
Jim Tuesday, December 1, 2009