Zootown Happy Hour Page
The Lynx Page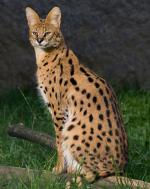 Meeting Information
The Zootown Happy Hour Group of Alcoholics Anonymous meets twice a week, on Tuesday and Friday at 5:35 PM. The Tuesday meeting is a book study meeting and the Friday meeting is open discussion. Both meetings are "open". Use the link above to zoom to a meeting.
Announcements
District Announcements
District 81 meets generally on the third Sunday of each month at 2:00 PM, except when they meet some other Sunday instead. It's currently a zoom meeting. Here are the zoom particulars: ID: 923 328 933 69 Password: 101820. Everyone is encouraged to attend. When not meeting on zoom, they meet in person at the 4th D Club, 1500 W Broadway.

The Montana AA page has meeting information and other information about District as well. Each District in Montana (Area 40) has a "Mini-Site" on aa-montana.org. Click Here to go to the District 81 Mini-Site.

The Triangle has a new web site: Click Here. The Triangle is published 8 times a year, currently in print form from Area 40, serving all of the groups in Montana.

WACYPAA is coming to Missoula June 3rd - 6th, 2021. ZOOYPAA (Missoula Young People in A. A. service committee) is hosting the Western Area Conference of Young People in Alcoholics Anonymous. This will be the largest AA event ever hosted in Missoula. See the web page Here Hint: The Young (and Young at Heart) AAers in Missoula will need a lot of help putting this shindig on, so if you think you might fit into the catagories above and want to do some fun service work, you might want to check this out. When I get a local contact, I'll post it here.
Fliers from Around Here
None that I know of. If anyone gets one that we ought to know about, email me at the address below and I'll put it on this page.
Responsability Statement
I am responsible. When anyone,
anywhere, reaches out for help,
I want the hand of AA always to
be there, and for that:
I am responsible.
To contact the guy who did this web page, email jameshofmann@montana.com