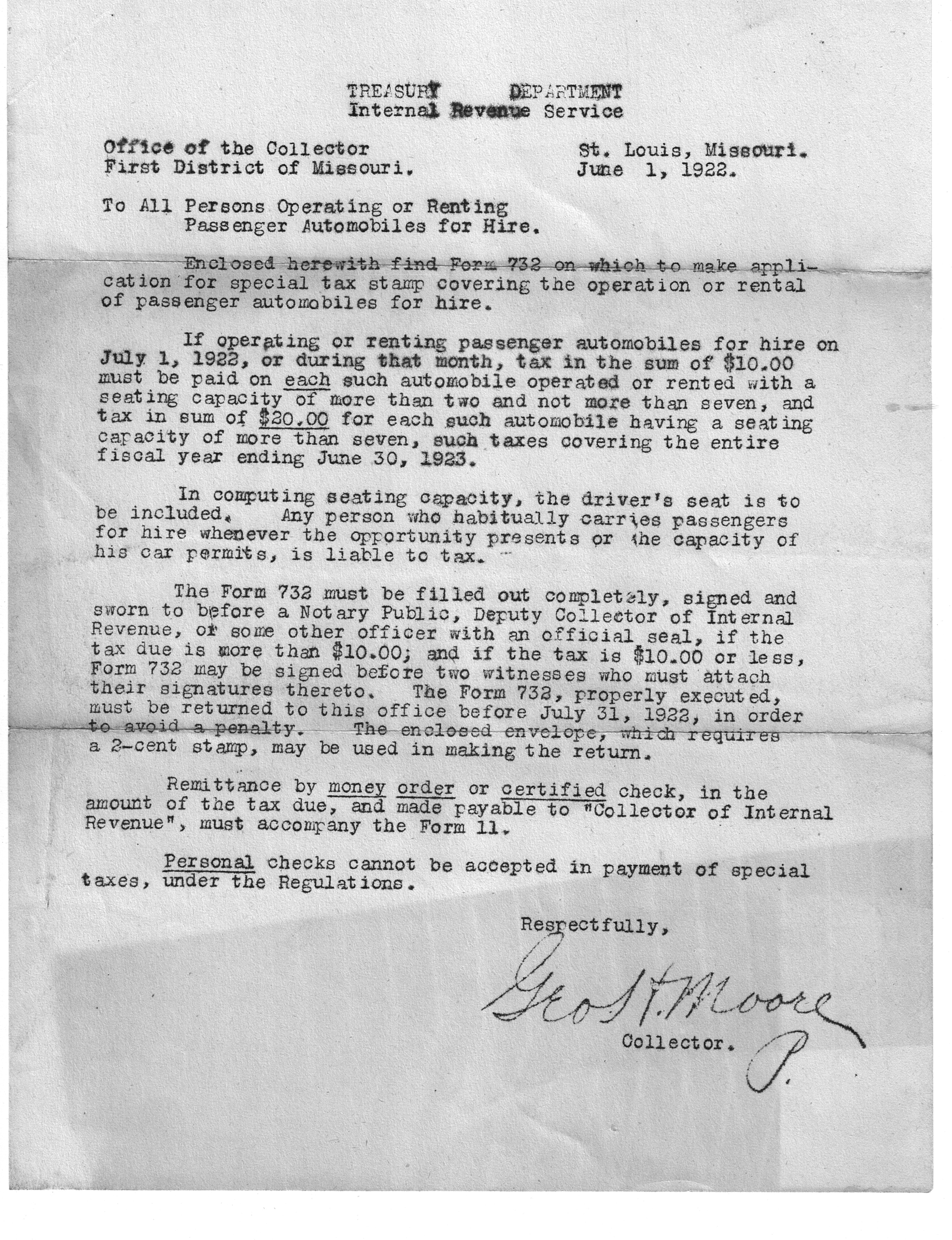 12081642
A few observations, subject to other explanation.

This letter was typed, not printed. It is not a reproduction. However, it is to my satisfaction a "form letter", in that the contents do not change. Were there so few of these in this district that this was the most efficient way to produce this letter?

As to why CC would have the letter in his possession, remember he had two autos. Therefore, following standard government practice, he received two requests to apply for the federal registration and pay the federal tax. However, he did not see the logic in returning BOTH forms and kept the second.