This photo was taken by Paula at the Coffin Races in Denton Texas on October 29, 2016. The event was part of the Day of the Dead celebration in Denton. Please feel free to download this photo for any use whatever.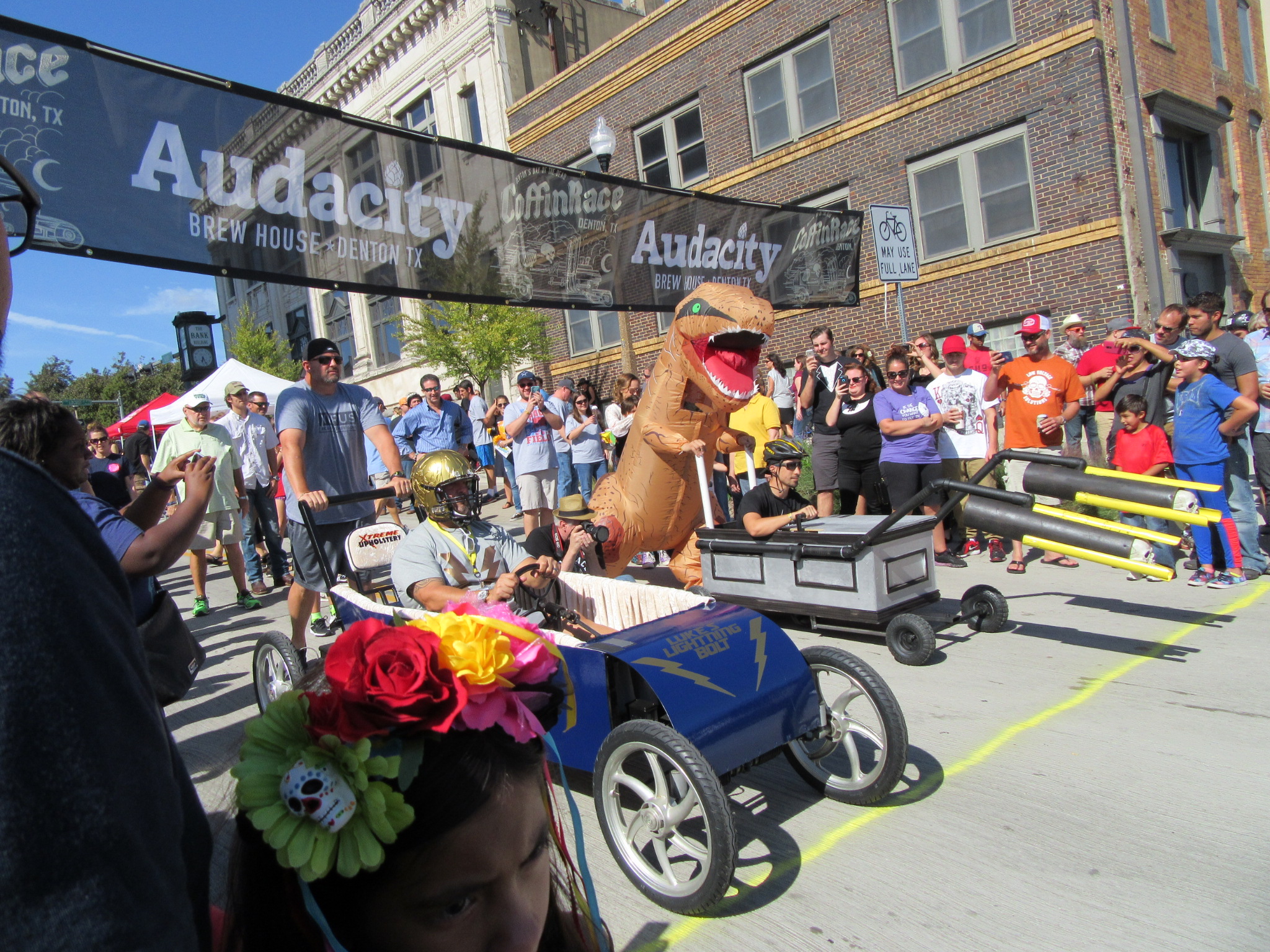 Dragon Coffin Picture
Partial photo of our room in the Plaza. Genteel decay is the best way to describe it. In the finest example of the truly luxury hotel, there is no coffee in the room, or even in the hotel at certain times of the day. There is no small fridge, no microwave, no tiny coffee maker with little cellophane packets of coffee, two regular and two decaffeinated, and four packs of condiments. In a slight variation from the standard four-star room, there is also no phone in the room. The television is hidden in an old "antique" wardrobe, which would have been better left as a wardrobe. There is hot water, and even a shower. The towels are nice. Well, I have to say something positive, don't I? To complete the package there is the begging envelope for paying the cleaning personnel.
To wander a bit closer to the truth, the hotel itself is an experience. It was built in 1882 and is full of old books to pick up and read, and old photographs to look at. The one I like best is the photo of the high school ladies basketball team of 1910. I only hope they didn't try to play in that get-up.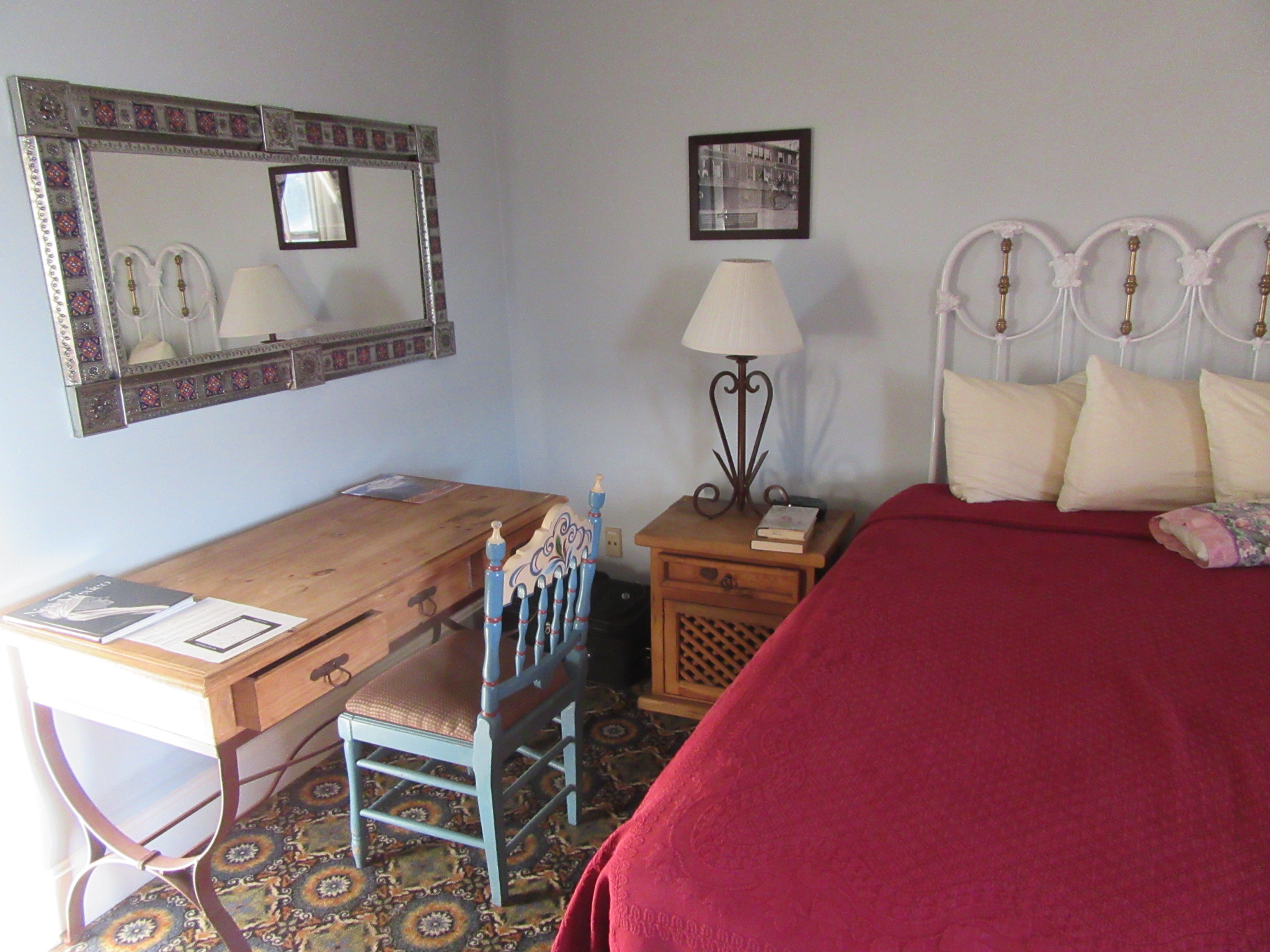 Our Room in the Plaza Hotel
This is a rather good picture of a tree. Our hotel in all it's dual glory is in the background. The building on the left is the original Plaza Hotel. The building to the right of it is another building of the period, once a warehouse, I beleive, that was long ago added to the hotel. There are rooms in both parts.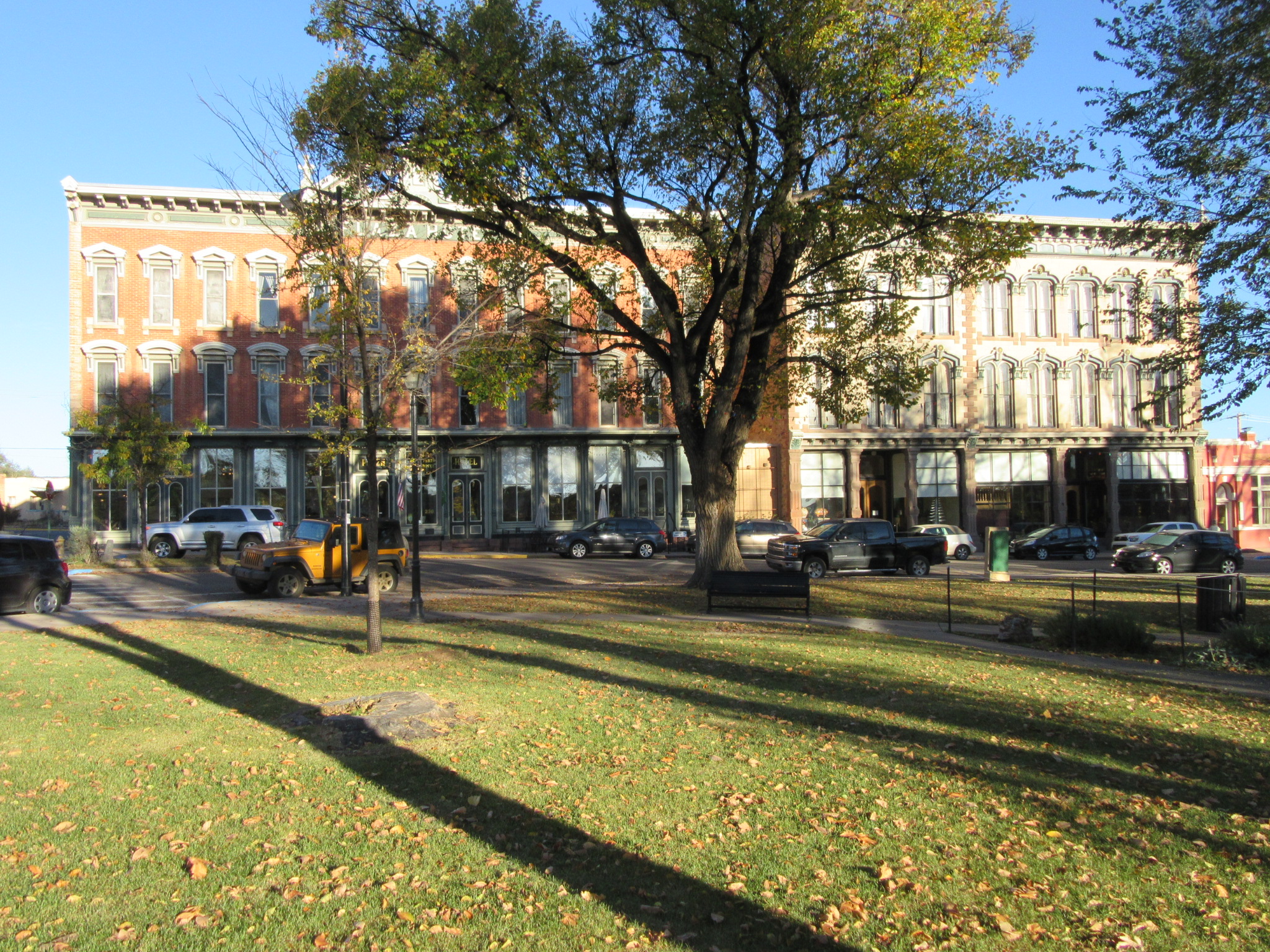 Tree with Hotel in Background
The Plaza Hotel. Much better photos of this hotel are available on the internet. Click here to go to the hotel's official page.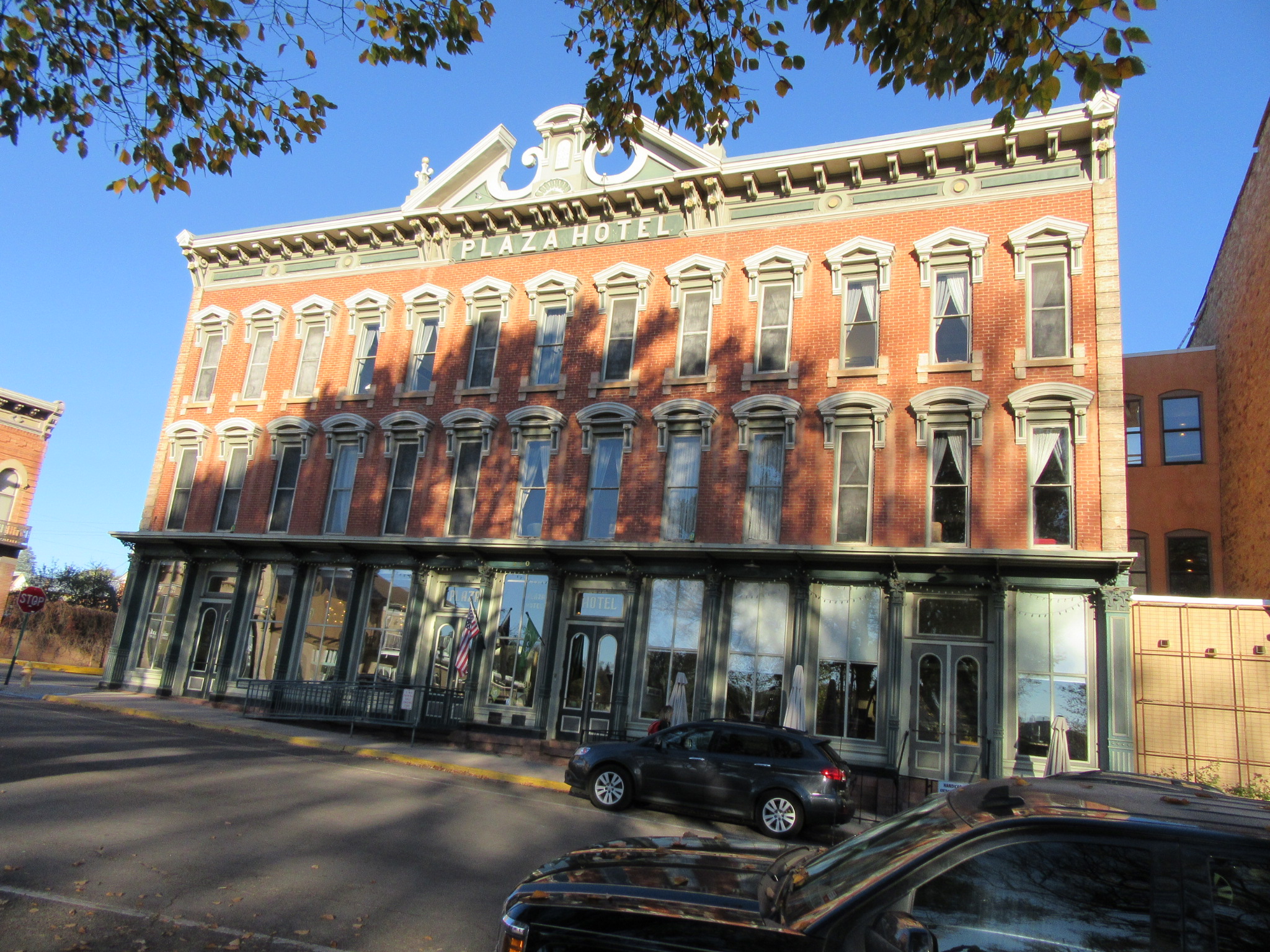 Picture of Plaza Hotel
The Ilfeld Building. That's I as in eyesore, L as in lame, feld as in Feldstein. Very difficult to make out in almost any font. The poor guy must have had a hard time in school with a name like that. Probably explains how he got to be so rich as to own a warehouse in Las Vegas, right on the Santa Fe Trail. The building contains ballrooms and meeting rooms as well as hotel rooms.
Picture of Ilfeld Building

Last Change:2016-11-9 by Jim Hofmann